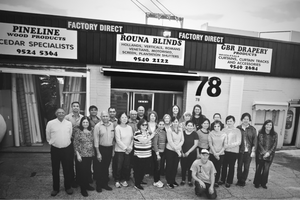 Rouna Blinds since 1950
Rouna Blinds is a long-established business located in Sydney. We manufacture and supply high quality blinds, curtains, shutters & awnings, using the best quality fabrics & components, sourced from Australian suppliers. Since we manufacture the majority of our products in Sydney, we are able to give you local service, Australian made quality and competitive prices.
We have a team of experienced and friendly Sales consultants who love making homes beautiful, so contact us today for a Free Measure & Quote.
Residential Homes
Commercial
Schools & Childcare
Hospitals
New Builds
Rennovations
Indoor & Outdoor Solutions